Make a $530 donation to support Living LFS Hardship Grants and you can own this one-of-a-kind mandala, currently being hand-drawn by the illustrious Inge Vandormael - a gifted artist who also happens to be a Living LFS board member.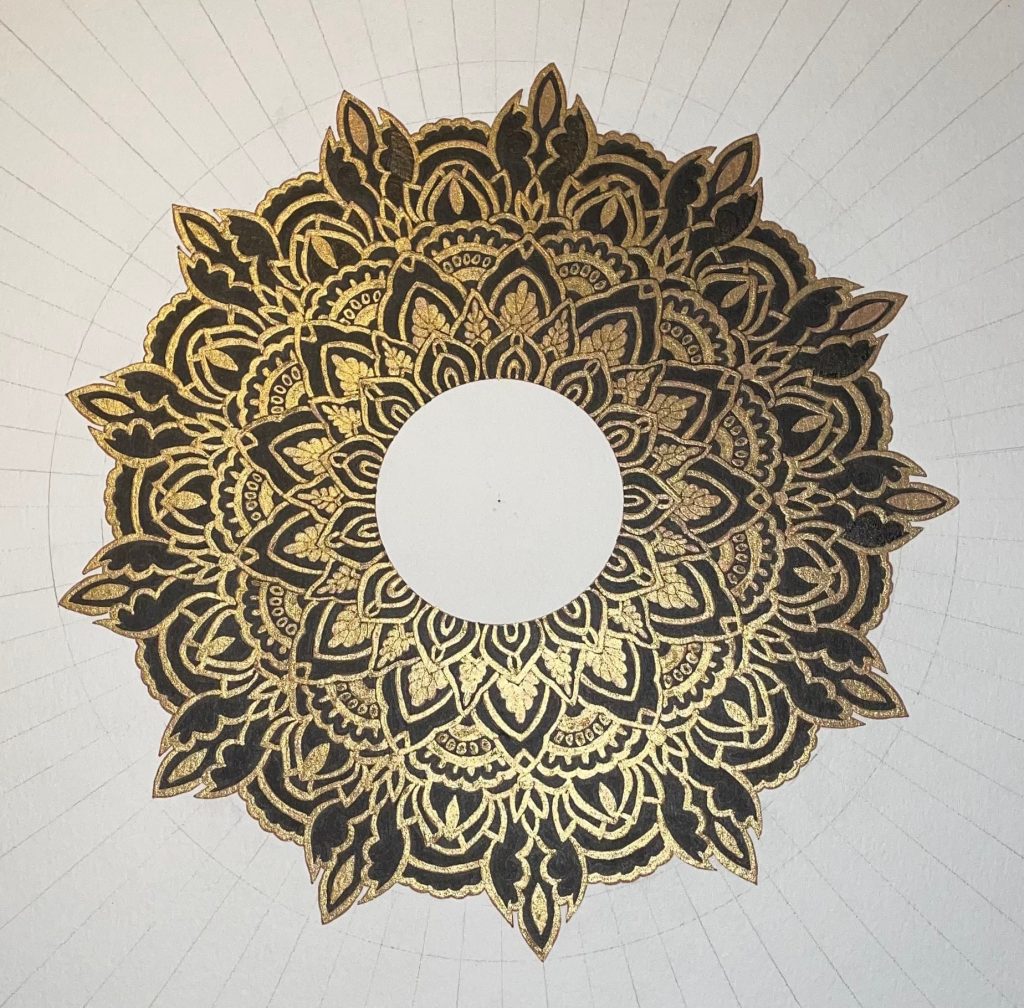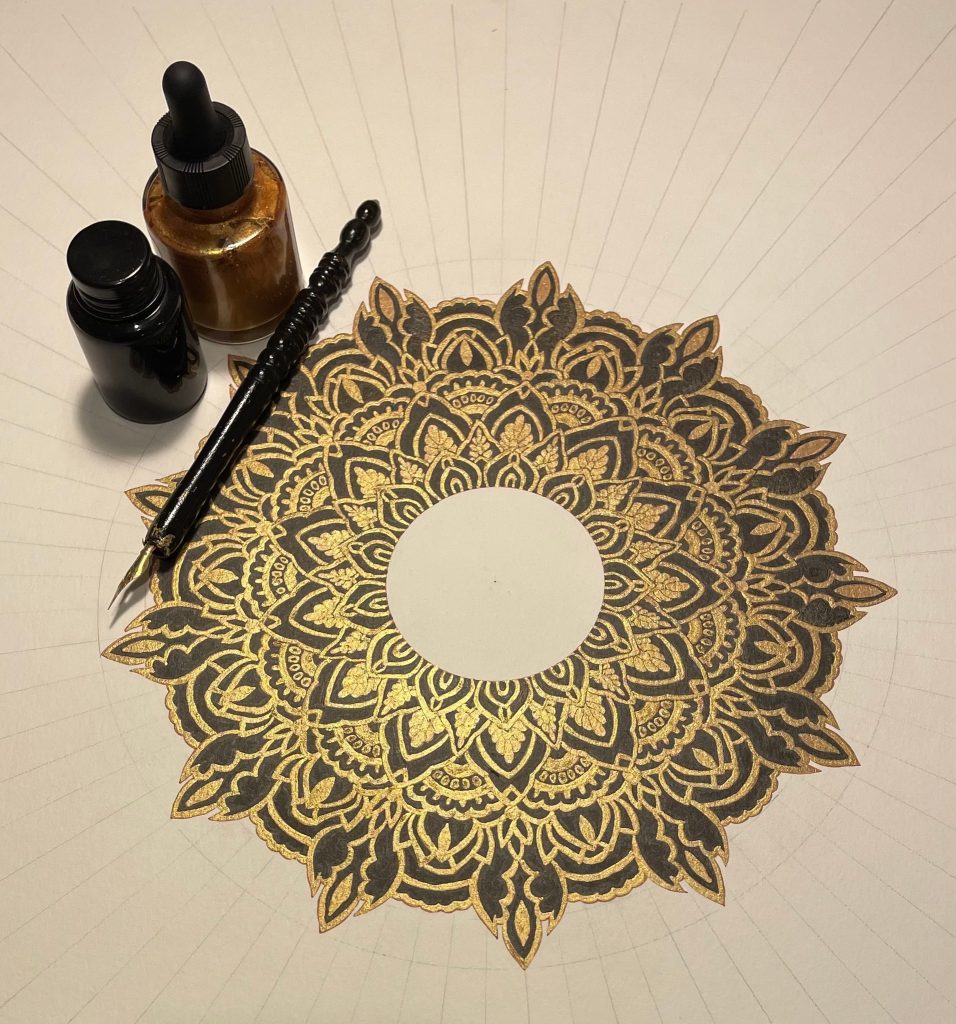 Upon completion, this intricate pen and ink and sparkling gold mandala will be 14" x 14" on 30" x 22" paper.
The mandala Inge offered for LFS Awareness Day 2021 (below) sold the moment it was announced, so don't wait on this!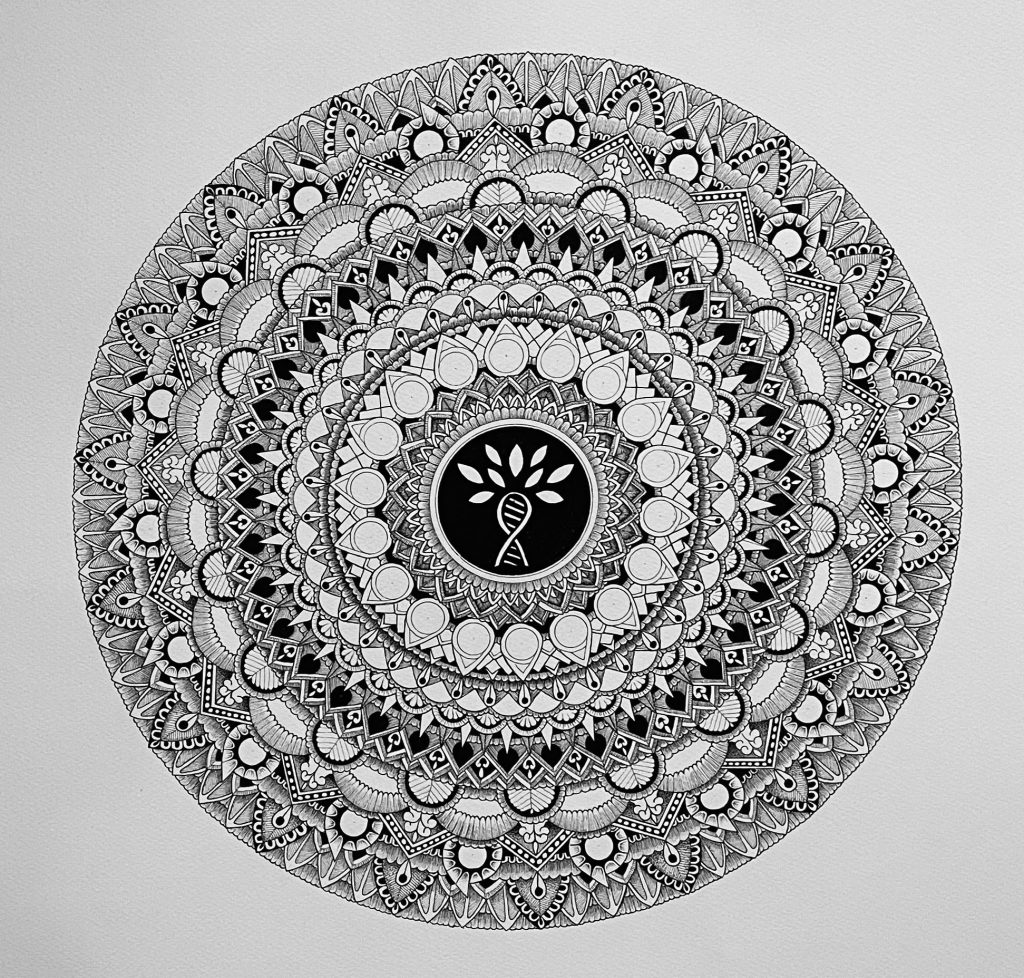 Inge spends hours painstakingly handcrafting each work of art:
To purchase the black and gold 2022 mandala, donate $530 at this link and enter "mandala" in your note for the donor scroll. (Email hello@livinglfs.org for other options to donate.)

Once this artwork is sold, Inge may be commissioned to create hand drawn original mandalas of similar design and size for $530 each, with all proceeds less shipping costs to benefit Living LFS. Only 5 of these commissioned pieces will be available. Contact Inge Vandormael at inge@livinglfs.org for details and to reserve your commissioned artwork.