My name is Hailey and in May of 2020, I found out I was pregnant with my now 1 year old. I also found out I had a very rare cancer that I was blessed they found because of this pregnancy.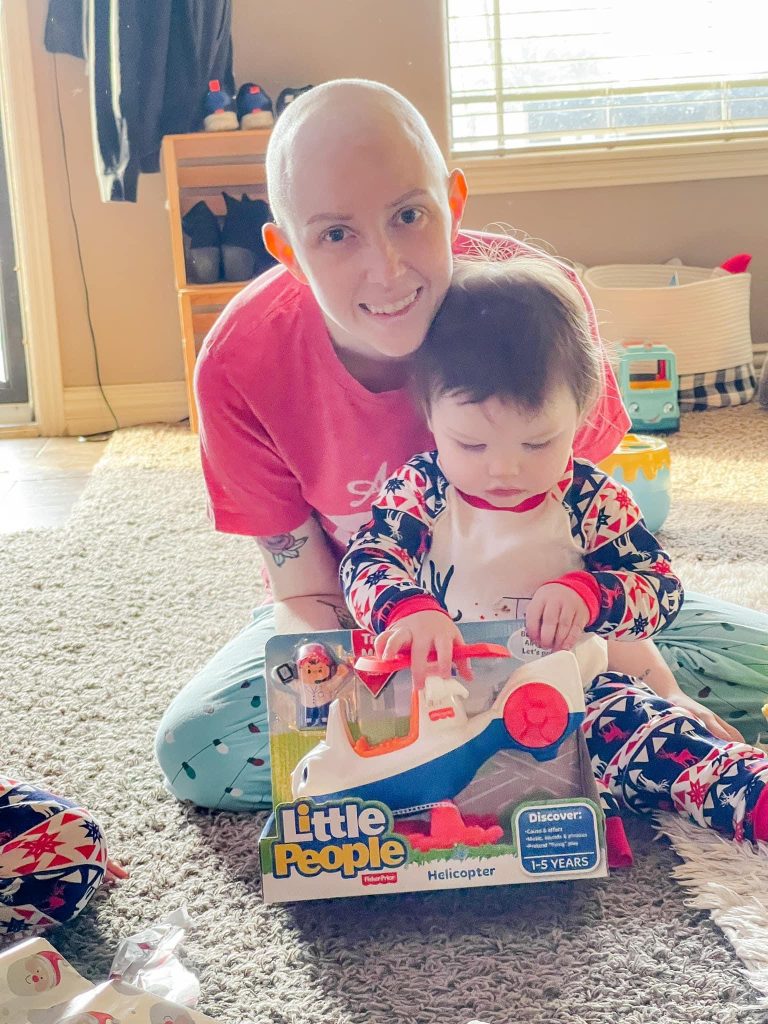 When I was 18 weeks pregnant, I had a teratoma the size of a cantaloupe removed. This teratoma was different in that it had thyroid tissue, neural tissue, colon and other tissues as well, each growing their own cancer. In November, after my sweet Silas was born my genetic counselor had me tested for the TP53 mutation as well as DICER1. My mutation for Li-Fraumeni came back positive. My baby was tested and came back positive as well. Because of the mutation I met with a doctor to talk about a double mastectomy to be on the safe side, while doing my pre-op testing we found out I had cancer in both breasts, my right side was HER2+ while my left was estrogen/progesterone fed. I was blessed this was found early and was able to get everything out safely during my double mastectomy.
In October of 2021, I developed a cough and I thought it was just allergies. My oncologist called me and told me that between the cough and my lowering counts on my last blood test that they wanted me back at the hospital for more tests, that is when they found a metastatic tumor/lymph nodes in my lung. This time a stage IV, grade 4 cancer. I have 2 young children and only God knows my timeline at this point. I do treatment to prolong my life as long as I get to keep my quality of life also.
Thanks to genetic testing all of my cancer had been caught early up until now, but with LFS anything can happen and we just have to be prepared for it. Stay strong and live life. God can call us home at any time, but that doesn't mean we have to forget to live while we have the chance.
Read more stories from the LFS community on the Living LFS blog.