The 2022 Living LFS Jennifer Mallory Family Camp brings over 100 members of the LFS community together at Rocky Mountain Village Easterseals Camp in Empire, Colorado for psychosocial support and education from clinicians, while meeting, sharing experiences, and participating in fun activities with other LFS families. Members with LFS also donated blood samples to the National Cancer Institute to contribute to LFS research.
$41,000 in LFS Hardship Grants, provided entirely by individual donors, is awarded directly to LFS families in need to help defray the costs of cancer treatment, screening, travel to specialty cancer centers, and loss of income due to cancer.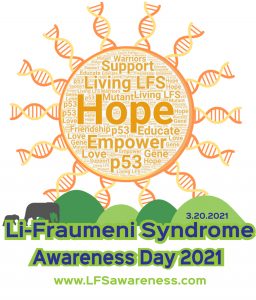 Living LFS establishes March as Li-Fraumeni Syndrome Awareness Month and March 20th as Li-Fraumeni Syndrome Awareness Day. The 20th is chosen in honor of the birth anniversary of Living LFS founder and patient support advocate, Jennifer Mallory.
Living LFS establishes an LFS Hardship Grant program. Funded entirely from individual donations, grants are awarded every March 20th and October 5th to families struggling with the costs of living with Li-Fraumeni syndrome. Over $36,000 in hardship grants are awarded in the first year.
Living LFS members once again advocate for those with Li-Fraumeni Syndrome at Rare Disease Week on Capitol Hill in Washington, DC.
 
---
  
In October, 2020, five days into Breast Cancer Awareness Month, Living LFS founder Jennifer Mallory passes from metastatic breast cancer. She was 44.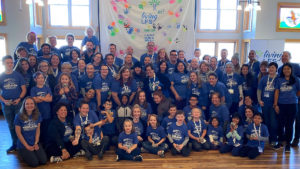 Living LFS hosts the first ever multi-day LFS FAMILY CAMP at Camp MAK-A-DREAM in Montana. 85 family members gathered to share stories, participate in fun events like archery, ziplining and campfire songs. Art therapy, Nutrition, Coping with Diagnosis, Genetics, Whole body MRI, and Parenting with LFS breakout sessions were offered daily. Several members with LFS volunteer blood samples to the EDISYN Consortium for a research study on circulating tumor DNA in LFS.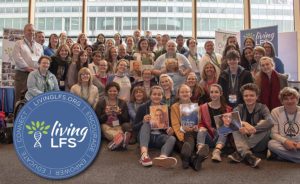 Living LFS provides 14 travel scholarships to the 4th Annual LFSA Symposium in Toronto. Living LFS offers an exhibit table with resources, educational materials and becomes a place for support group members and those from the wider Li-Fraumeni syndrome community to gather.
Two Living LFS members advocate for LFS at Rare Disease Week on Capitol Hill in Washington, DC. Living LFS accepts an award on behalf of Illonka Dee whose piece "Love Never Dies," featuring her son Kaj*, won the Rare Disease Art Contest, raising awareness of Li-Fraumeni syndrome.
Living LFS provides three travel scholarships for support group members to attend the 2016 REACH 3rd International LFSA Conference in Ohio. Living LFS increases awareness of our support services by providing information and resources at an exhibit table.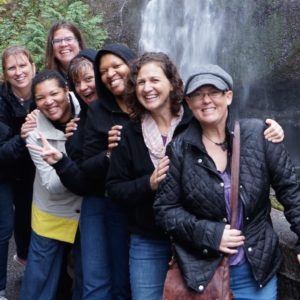 Living LFS formally incorporates as a nonprofit to support LFS families. Living LFS hosts their first meet-up in Portland, Oregon. 20 people affected by LFS come together to share stories, experiences, and learn via the web about how pediatric adrenocortical tumors are linked to TP53 mutations. 
Living LFS founders meet in person at the 1st Annual Li-Fraumeni Syndrome Conference in Boston. Living LFS increases awareness of our support services by providing information and resources at an exhibit table.
Founders meet through an online support group. By 2020, membership in Living LFS Support Groups online reach over 2,000 people diagnosed with or caring for someone with Li-Fraumeni Syndrome.