March 20, 1976 – October 5, 2020
We are devastated and heartbroken to announce the passing of our founder, Jennifer Mallory, on Monday October 5, 2020. She was 44.
View Jennifer Mallory's online memorial service
"Please don't say that I "lost" my life, battle, journey, whatever to cancer. Period. Cancer is a killer. It's been sometimes a strategic dance and at times a battle. We all do it on our terms. Even when the terms laid out for us, our terms are our choice."

– Jennifer Mallory
Jen Mallory beat the everloving sh*t out of metastatic breast cancer for 8 years and Li-Fraumeni Syndrome (LFS) for all of her 44 and a half years. She did it on her own terms, because she was and always will be a badass Mutant Mama. Jen's spirit of badassery will carry on with her high school sweetheart husband Phil; her children Phillip, Kiera, Lily, and Bella; her Mother Roberta; her Uncle Tom, Aunt Kathy, and cousins Ami, Don, Doug, Maureen, and Shannon.
As Li-Fraumeni Syndrome is caused by a mutation of the TP53 tumor suppressor gene, those with LFS – affectionately called Mutants by Jen and her people – have a greatly increased risk of getting more cancers, more often than "normal" people. Prior to 3-year-old Lily's two cancer diagnoses in 2008 and her own two cancer diagnoses in 2012, Jen was preceded in LFS and death by a whole long line of Mutants including her father John, her brother Bob, her cousin Eric, her Aunts Ann and Joan, and most likely her grandfather Donald. (He had to have been the Mutant!) Having LFS also often means a greatly increased risk of a twisted, snarky sense of humor, because who wouldn't develop inappropriate coping mechanisms after all that? As Jen would say, GDMFCSSOB. (You can figure out what it stands for.) 
Jen loved Phil, AKA Buddha, more than anyone or anything. He was her Rock. Air Force Commander. Best Friend. Outstanding Dad. Lobstah. Jen's Mini-Mutants are all intelligent, loving people. Bella is in 9th grade; she's musical and creative. Lily is in 10th grade, she makes arts and crafts, raises money for childhood cancer research, and continues to dance with NED – that is, she shows No Evidence of Disease. Kiera is studying Business and Hospitality Management at the University of Denver. Jen was proud to see Phillip, a musically talented hard worker, reach his 21st birthday.
Mallory Family – I Picture Hope from Brenda Van Valkenburg on Vimeo.
Second only to her Ohana (Family), Jen's passion was helping others give Li-Fraumeni Syndrome a beatdown on their own terms. Jen's badass Mutant spirit will continue on in Living LFS, the non-profit patient community organization she founded to encourage, empower, and educate those living with Li-Fraumeni Syndrome by connecting them with care, resources, and others who are Living LFS. 
LFS can be lonely for Mutants who have never met anyone who shares their experiences outside of their own family. Living LFS founding members D'Ana (RIP), Trish, Ann, DeAnn, Jennifer, Ami, and Courtney helped Jen fight cancer and support Mutants. Since 2013, the online Living LFS support groups have grown to 1,500 members strong. Living LFS has facilitated regional member meetups across the country, and provided the means for members to learn and raise awareness at conferences in Oregon, Ohio, Washington DC, and Toronto.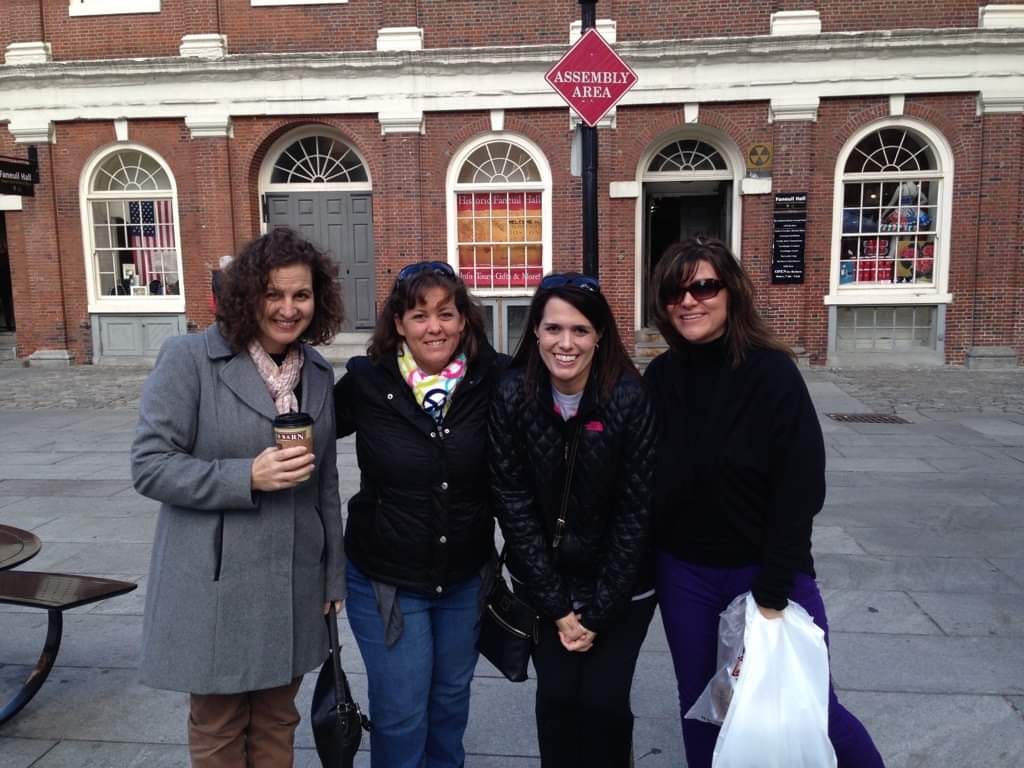 While these accomplishments, as well as graduating from the University of Colorado, Boulder with a degree in Molecular, Cellular, and Development Biology (MCDB) and winning the "My Day in Court" essay contest in elementary school were big deals for Jen, bringing together 75 members of the Living LFS community in October 2019 at the first Living LFS Family Camp at Camp Mak-A-Dream in Gold Creek, Montana, was Jen's overarching dream, realized. 
In future years, Family Camp will continue to expand, providing education, psychosocial support, art therapy, bonding, humor and snark for Mutants worldwide. May all those who are a part of the Li-Fraumeni Syndrome community one day come to understand just how much Jennifer Mallory accomplished for them.
To celebrate Jen, and in lieu of flowers, donations may be made to LivingLFS.org to fund future Jennifer Mallory Living LFS Family Camps, and to help other Mutants beat the everloving sh*t out of cancer on their own terms, as Jen always did.
"Honor me through my family. Through acts of happiness and giving. Share love, hugs, stories and thoughts regularly. To my dedicated ones- text them as often as you text me. They won't always respond either, but it matters. Adopt A LFS Family, they always need help but won't ask. Make the world better. That's all."

– Jennifer Mallory