Women with Li-Fraumeni Syndrome have close to 100% chance of developing cancer in their lifetime. About half of all these cancers develop before age 30 and about 50% of the risk is due to breast cancer. The risk of breast cancer by age 60 for women is 85%.  So, what's a lady mutant to do?
Understand YOUR Risk.
Not everyone's risk is the same. Meeting with a practitioner, ideally a Genetic Counselor familiar with LFS is a good way to get help assess your risk of cancer based on your mutation, family history and other factors. Understanding your risk can help you make screening and treatment decisions. Find a Genetic counselor at www.nsgc.org
Women with LFS tend to get breast cancer earlier than the normal population. The cancer risk in general is higher for certain cancers at certain age ranges.
0-10 years- higher risk of Soft Tissue Sarcomas, Brain Tumors, and Adrenocortical Carcinoma
11-20 years- higher risk for Bone Sarcomas
>20 years- higher risk for Breast and Brain Tumors
Know YOUR Body.
Just as one size jeans don't fit everyone, neither do our genes- even within the same family. We do look at family history for trends, but we are all unique and rare and often our cancers are too. It's important to not only do monthly self breast exams, but self exams. Know your body, what works and makes you feel your best and what doesn't. Have any changes checked out by a professional. We usually follow a 2 week rule for lumps, bumps, and weirdisms- if it hasn't resolved or gotten better in 2 weeks, it's time to have a doctor take a look and go from there. Ignoring it doesn't make it go away. We grow weird, not all of it is cancer. Just as you know what jeans feel the best, you know your body. If things are off or don't feel right, it's time to call and get an opinion of a clinician.
LIVE Despite YOUR LFS.
LFS is rare. You are even more rare. You get to make the calls on how you live YOUR best life. You get to make the calls about screening, about treatment, about your health. There are so many tough decisions in life, even tougher ones in dealing with Li-Fraumeni Syndrome. What to eat? How to avoid radiation? Should I have children? Should I have my children tested? What is that lump?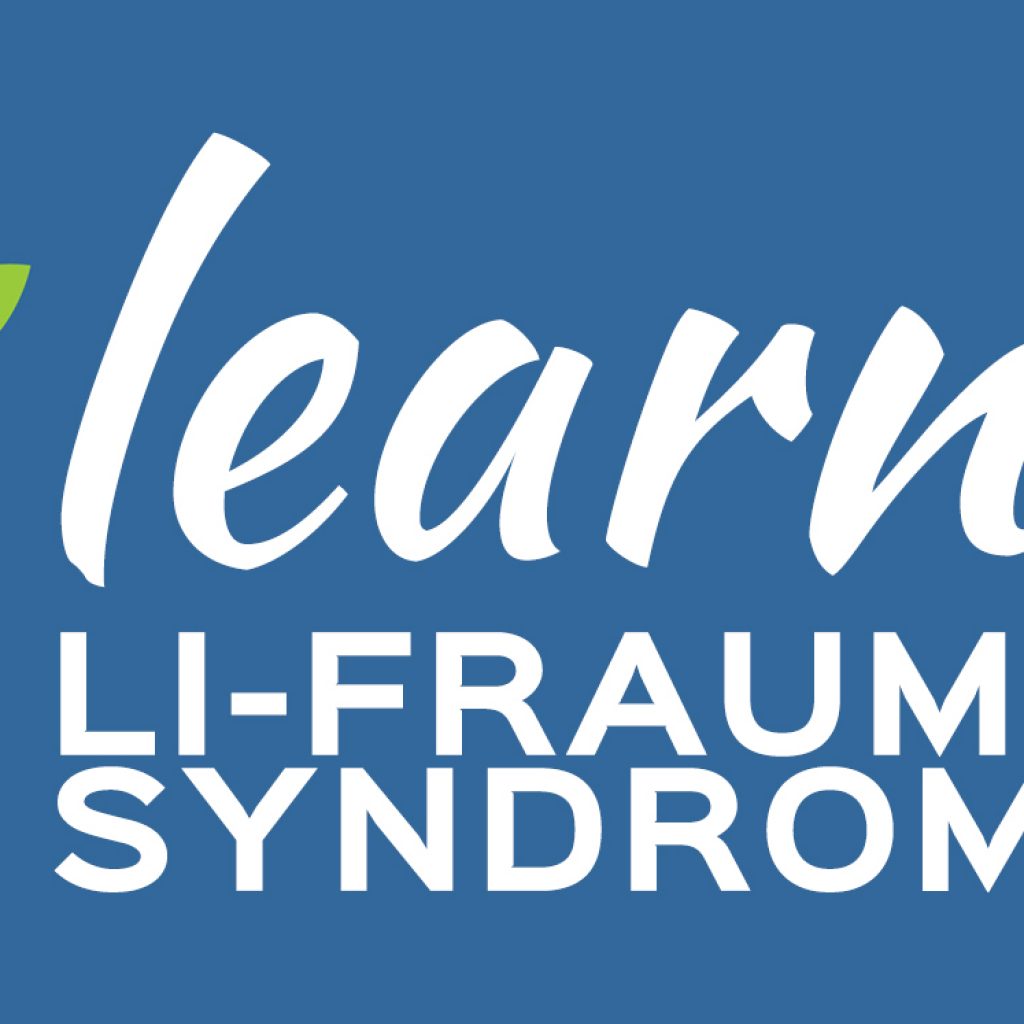 Learn as much as you can. Learn from doctors. Learn from reading. Learn from others. Learn about LFS. Learn about nutrition and radiation. Learn about cancer. Then tuck that knowledge away and hope you won't need it and LIVE. Learn by living.  For You. There are many things we do not have any control over, but we can control us. We can't control our feelings, we can control how we react to them. We can't control IF we get cancer, but we CAN control how we navigate our risk. If the recommended screening is too much and adds too much stress to your life, finances, and sanity- talk with your provider. There are options. There is support.
Find your Tribe. Sometimes you can feel like you are on an island called LFS. You take trips to normal, but often are yanked back by screening, scanxiety, cancer. You are not alone. You are strong. Look at finding support as prophylactic action to prevent insanity. Your Tribe does not have to be LFS related(if you are looking for LFS support- please check out our support groups on Facebook. They are simply amazing). Find Support Here. Find what and who works for you.

The majority of our support groups are women. This represents not only the cancer risk associated with LFS in women, but how people deal differently. Although there are different risks associated with gender, coping is not age, gender, or cancer specific. Neither is living LFS.
More Reading on LFS:
LFS Gene Review:  https://www.ncbi.nlm.nih.gov/books/NBK1311/
Breast Cancer and TP53:  https://www.ncbi.nlm.nih.gov/pmc/articles/PMC5790840/