Michael Peterson was famous in the LFS support group for saying- "Cancer can kiss my ass."And it can. There is no one way to deal with LFS and Michael Peterson never yielded. He lost his mother to cancer and then both children, he had every right to be angry at the disease that took his family from him. After years of fighting cancer, Mike finally acted on one of his biggest dreams to live by the mountains. He moved to Montana where he met his beautiful wife Molly,  who was his inspiration to keep on going. He took the anger and loss of cancer and made something positive out of it, while honoring the memory of his children- The Josh and Schuyler Cancer Foundation. The foundation was dedicated to helping others with cancer, something that Mike knew a lot about.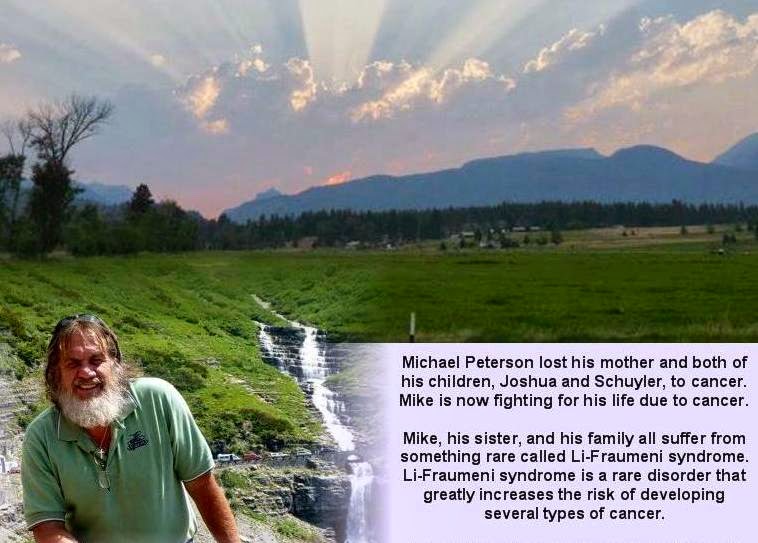 Mike talked a bit about his experiences in an article from Kpax.com.
Feb 24, 2014 11:49 AM by Lillian Langston - KPAX News
Darby man paying it forward to help others
DARBY - One man is no stranger to tragedy, but is now helping others that may be going through something similar.
"People die from this hideous disease. I just felt like I was one of those and just had to, I really had to go out and do something with it," explained Mike Peterson with the Joshua & Schuyler Cancer Foundation.
One hundred dollars is all it takes to make one persons day a bit better, and Peterson is the one that does that for people who need it the most. Mike suffers from a rare genetic cancer that took the lives of his mother - as well as his two children: Schuyler, 8, and Joshua, 19.
Mike was told that this disease would take his life as well, and they gave him twelve months to live. That was 12 months ago.
"I had a really dark period there when my wife died of a heart aneurysm and then my daughter died. It was just my son and I and then I think right after my son died about three years ago it just left one heck of a hole," Mike said.
He is still pushing through the heartache and loss by helping others that also have cancer.
Through a foundation he is able to give one hundred dollars to anyone who has been diagnosed with cancer.
Mike knows not only the heartache the tragedy caused, but the cost that comes along with it. This one hundred dollars can be spent however the recipient wishes.He makes it through each day by remembering the strength his kids carried. The memory of his kids and his wife Molly keep him moving forward.
"Just by me trying to make a difference here, it gives me enough strength to keep going...she has really changed my attitude for being around. She's uh, she's my inspiration," Mike added.
Mike and his wife Molly helped over 16 people. If you would like to give to the Schuyler and Joshua Foundation
,
you can contact the foundation at their Facebook page https://www.facebook.com/pages/The-Peterson-Li-Fraumeni-Foundation/150810155081507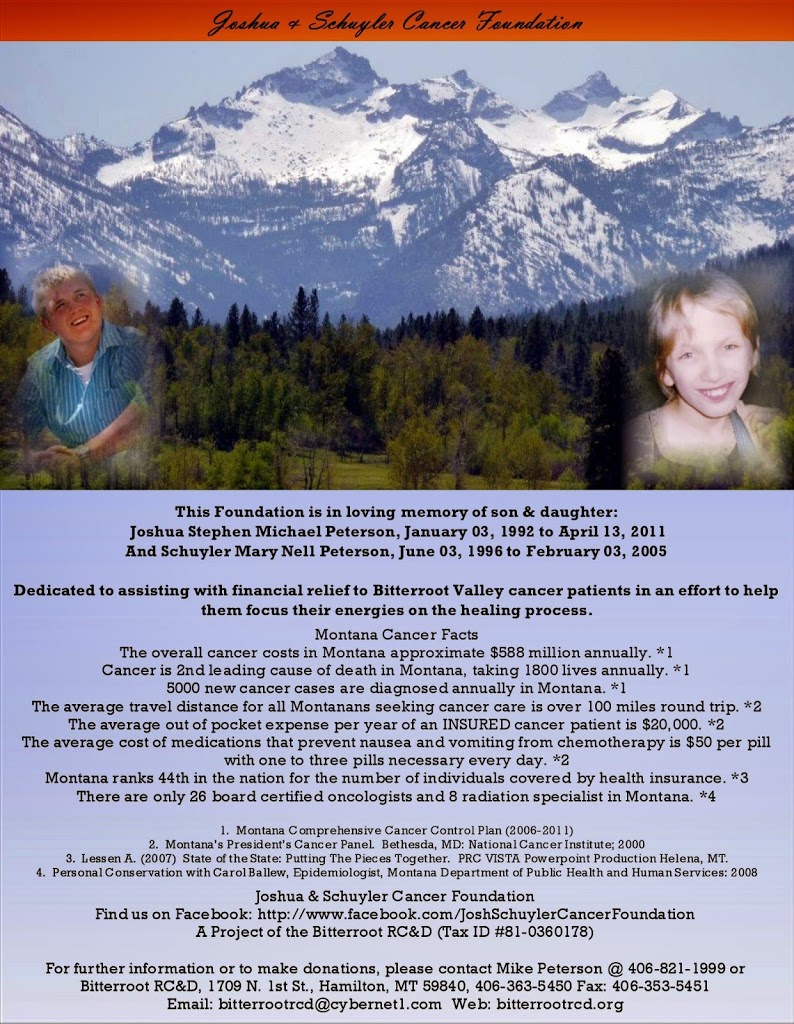 Mike will be missed greatly by his wife Molly, his sisters Susan and Vickie, his step mother Annie, step brothers Bud and Brad, many nieces and nephews and all who knew him for his strength, compassion and humor. The Broncos, Avalanche and Huskers lost a great fan.  He will be missed by the LFS community. Cancer is on notice as Mike will continue to kick it's ass from heaven.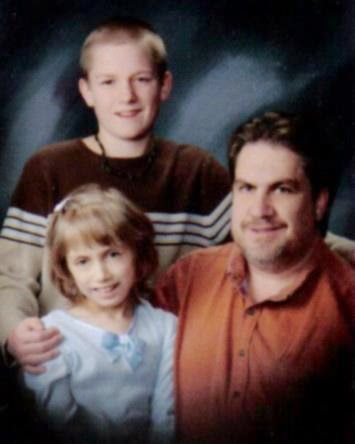 The Josh and Schuyler Cancer Foundation
1709 North 1st Street
Hamilton, MT 59840
checks payable to RCD of the Bitter Root Valley