There are really tough decisions when you find out you have cancer.
There are a lot of really tough decisions to make when you have LFS.
There are a lot of really tough decisions to make when you are caring for someone with LFS.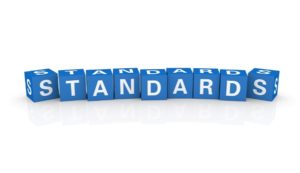 There is no standard of care for LFS. As far as screening, treatment and living with LFS goes, this can be a nightmare. We live in a society where standards and rules and laws relegate what services we get and are provided and insurances will cover. They are an important part of the medical world- but can be somewhat limiting when you have a rare hereditary cancer syndrome.
According to the Free Dictionary Legal Definition of Standard of Care:
standard of care n. the watchfulness, attention, caution and prudence that a reasonable person in the circumstances would exercise. If a person's actions do not meet this standard of care, then his/her acts fail to meet the duty of care which all people (supposedly) have toward others. Failure to meet the standard is negligence, and any damages resulting therefrom may be claimed in a lawsuit by the injured party. The problem is that the "standard" is often a subjective issue upon which reasonable people can differ.
According to the NIH, Standard of Care is:
| | |
| --- | --- |
| | Treatment that is accepted by medical experts as a proper treatment for a certain type of disease and that is widely used by healthcare professionals. Also called best practice, standard medical care, and standard therapy. |
The Free Dictionary actually addresses a main controversial point - that standards can be subjective. The standard for a patient without a germline mutation is different than the standard for a patient with a p53 mutation, or is it? If we look at the word "standard" according to the Free Dictionary can mean " Something, such as a practice or a product, that is widely recognized or employed, especially because of its excellence; Serving as or conforming to a standard of measurement or value; Acceptable but of less than top quality; Normal, familiar, or usual; a principle of propriety, honesty, and integrity".
I see why there is confusion. So is a standard something that is normally used or is it a gauge of excellence? Sometimes it can mean what everyone else is doing, sometimes it can mean the method that has the most success.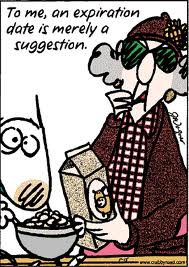 With a condition like LFS and the variety of mutations and cancers that can present, no one standard of care would fit this group. It is important for each LFSer to have their own personal Standard of Care. The first rule of personal standard of care should be-
 I reserve the right to change my mind at any given time based on the information I have on hand.  
Whether or not you use the medical standard of care to create your own personal standard of care is entirely up to you.  The medical standard of care is a very useful guideline in knowing what treatment options are being used the most and having the best results. There are moratoriums and conferences and meetings dedicated to Standards of Care- so why not use the brainpower and reasoning of medical professionals to your advantage?
The next rule for Personal Standard of Care should be
I understand that my p53 mutation is an important consideration in my screening and treatment regime, but it is not the ONLY consideration.
We have thousands of genes. P53 is one of them. Use the knowledge we have of p53 and risks, but don't let it trump other important factors in decision making. There were many factors and events that led to the mutation, just like there are many factors and events that will influence your decisions. This can also apply to your choice of medical professionals. There are very few LFS specialists out there, yet if you have a sarcoma,  a sarcoma specialist worth their weight in salt will be familiar with LFS and take it into consideration. A medical professional does not have to be a LFS expert to help you get expert care and sometimes they will be an invaluable go between for you and the experts. Yet there are so many professionals who have never heard of LFS and can't even pronounce it much less spell it. The experts can help sift through the maze of relevant and not and do have the most experience with our group and are an invaluable if sparse resource.
The decision is yours.
I will ask for opinions and input to aid my decision making process if I need it. This can include medical professionals, family, friends and others who have lived with LFS. 
Use all resources at your disposal. The internet opens up a world of possibilities for research, social support and guidance.  At times it can be overwhelming there is so much information out there. That is when it is time to take a step back. Not everyone will feel the same way as you. Be open to varying opinions(medical and personal), it does not mean you have to accept them. No one truly knows how they will handle cancer or LFS or any of the obstacles that come with it until they have to. If we were all the same- the standard of care would be, well standard.
Know what you can live with and trust your gut. 
It is impossible to take the emotion out of cancer decisions. So don't. Use the emotion and gut responses as your tie breaker. When you have done the research and gathered the input you need to make a decision, the decision may not be any easier. Trust your knee jerk reflex as the tie breaker. You need to believe in your option, whether it's the standard or the unpopular choice. Only you know what side effects, long term effects and quality of life you can live with. Life is short, even without LFS- know what you want and work towards that goal. It's Ok to go by the book and follow the medical advice to a T- if that is what you believe in. It's Ok to get a second opinion, or a third opinion. That's your gut telling you it's not ready to make the decision yet. It's Ok to use integrated medicine if you truly believe in it. It's Ok to have french fries, or hamburgers, or a beer once in awhile, well unless it's after midnight the night before surgery. It's Ok to opt out of treatment or screening that is not right for you. Radiation is generally not recommended for people with LFS. This does not mean it can't be used and won't be successful. There have been many mutants who have had radiation before they knew about LFS and after- because it was the best choice for them. We have to make a lot of decisions stuck between a tumor and a hard place. If you believe it will work- than you should absolutely trust your gut.
There are no right or wrong decisions, just decisions that are right or wrong for you.
Once you make a decision, make peace with it. You did the absolute best you could in a tough time with the information available. There are many factors that can change. When this happens- make sure to refer back to the first rule of personal standards of care.  There will be times when you second guess yourself. There will be times where you feel there are no good options. It is important to know what you want overall and take small steps that will get you there.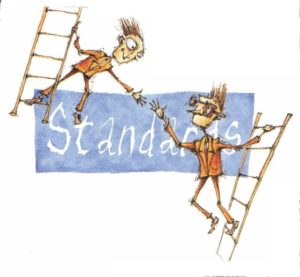 And the last, but not least rule for personal standard of care is,
You have no expiration date. 
One of my absolute favorite mutants coined this phrase and it's amazing. We are faced with a lot of risk and mortality numbers. Ages where cancers are likely, treatments that boast the best survival, 5 years, 10 years, and lots of cancers with poor prognoses. There is no expiration date stamped on our forehead. I love hearing from friends who beat the odds- and so many LFSers have beat those numbers multiple times.  I hear so many stories of how people with LFS lived well and left an impact on so many- even if they did not beat the LFS odds.  Beautiful, inspiring mutants who made the most of their minutes. It's not a death sentence- it's a life sentence. Let's put the standard of caring back in the standards of care. Care for each other. Live well, Live with LFS.
References
Free Dictionary Definition of Standard of Care
NIH Definition of Standard of Care
Journal of Clinical Oncology Standard of Care